The objective of the project is to address a specific and crucial need in the region in relation to its current context and history: opening new spaces of reconciliation for the youth of the Western Balkans through social entrepreneurship. The project, due to its very regional nature, will tend to increase the number of cross-border interactions around social entrepreneurship during the 3 years of the project and thereafter.
The first specific objective is to enrich the capacity of the social entrepreneurship ecosystem in the Western Balkans region. This specific objective is aimed at local support structures (RISE incubators) who are promoting innovative and social projects and project leaders.
The second specific objective is linked to the very nature of the project: to encourage reconciliation through social entrepreneurship, it is necessary to encourage a favorable context for the development of entrepreneurial projects. Raising awareness of social entrepreneurship in Western Balkan societies is a key element in the development of the project and should generate a dynamic and informed community of young social entrepreneurs.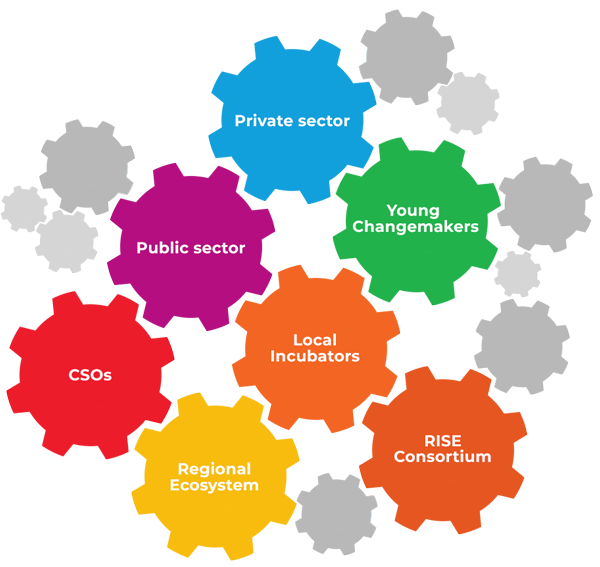 Subscribe to our newsletter