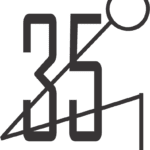 35 shkallë
Balkan Green Foundation
35 degrees is the original toilet stool that positions your body in a natural, comfy squat. This toilet posture helps you to be healthier and feel better. It helps prevent and cure diseases such as colitis, appendicitis, haemorrhoids, constipation, and colon cancer.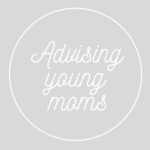 Advising young moms
Balkan Green Foundation
Advising young moms aims to provide an easy and healthy way of creating yummy homemade food for babies. They will offer young moms curated content with kids' approved nutritious homemade recipes.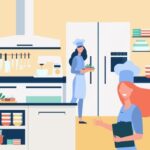 AMBROSIA
ARNO
Ambrosia is a social enterprise initiative-catering business aiming to achieve economic independence for Roma ethnicity women and single parents by employing them.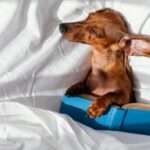 Bedpack
Smart Kolektiv
The imperative of environmental protection and the desire to help their fellow citizens without proper home connected this dynamic duo in a team called Bedpack. These 2 girls decided to establish a company that will use recycled materials and textile waste to create pet beds and then set aside part of the profits to make specially designed and comfortable sleeping bags that will be available for homeless people in Belgrade.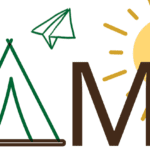 CAMP
ARNO
Camp is an outdoor kindergarten. The kindergarten aims to promote a healthy lifestyle from an early age, through physical activity and acquaintance with nature. All this allows children to develop a fighting spirit, teamwork, greater self-confidence, and the result is healthy, independent and strong children who are ready to face the challenges of further learning.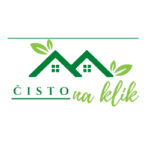 ČISTO NA KLIK
TEHNOPOLIS
"Clean on click" wants to enable everyone to get a living and working space maintenance service with one click. Our employees can stay with children and at the same time earn while cleaning. The products and machines they would use are environmentally friendly, without chemicals, and on a plant basis.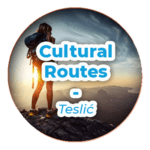 Cultural Routes
Nešto više
Making new tourist cultural routes in Teslić by involving the resources of locals into them.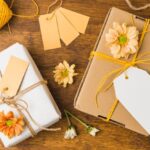 Čupavci 
smart kolektiv
A team of social workers has joined forces to launch a company through the RISE program that will provide people with disabilities in Indjija with the opportunity for creative creation, growth and a secure income. The idea of this team is to develop and produce innovative ecological products that solve the problem of unsustainable packaging.
DANDELION
YUNUS SOCIAL BUSINESS BALKANS
Our idea consists of an educational and entertainment services center for children. This center will support the development of children and especially children with special needs and their parents, helping them to overcome their educational and social inclusion challenges.
Droplet
nešto više
Making blood type donor matching phone app.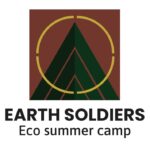 EARTH SOLDIERS
TEHNOPOLIS
The summer camp has the task of educating children about climate change through workshops in nature and teaching children about entrepreneurship through recycling - they will make their own items and place them on the market and reduce the harmful impact on the environment. Waste disposal, composting, growing organic food, etc. are of primary importance.
EcoShop Albania
YUNUS SOCIAL BUSINESS BALKANS
EcoShop Albania is an online shop, which will offer the eco-friendly products. Eco Shop Albania will offer products which are eco and whose packaging has no plastic content. With this initiative we aim to influence the reduction of the use of plastic products and increase awareness about the benefits of eco-frienly products.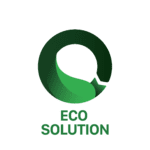 Eco Solution
Balkan Green Foundation
Food waste is among the leading causes of freshwater pollution. 33% of the food produced for human consumption every year gets wasted. Eco Solution plans to develop an organic product from food waste that optimizes the use of natural resources based on the concepts of sustainability & reproduction.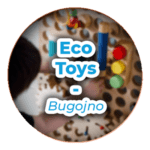 Eco Toys
NEŠTO VIŠE
Offering toys and furniture for kids made of natural materials instead of plastic.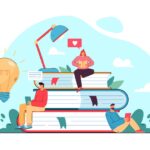 ЕuroArt Team
ARNO
Euroart is a team of young enthusiasts from Stip that aims to start a social business through online and offline sales of creative products and services. On the one hand, the team wants to protect the books using eco covers, to use the old materials and on the other to spread the idea of recycling among the youngsters.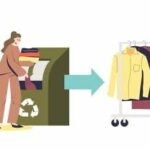 Glam up with the class teacher
ARNO
"Glam up with the class teacher" consists of enthusiasts from Bitola. Our team aims to motivate citizens to donate quality clothes. The idea is to reuse the existing clothes in the people's wardrobes that are not used. Through our platform the clothes will resold and 50% from the profit will be donated to students from vulnerable categories.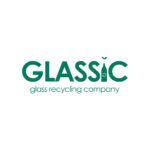 Glassic
Balkan Green Foundation
Glassic intends to create a support system in the community, focused on the local farmers, which protects our environment through used glass management. Their system provides support for local farmers, and as a result reduces the waste of perfectly usable glass in our environment.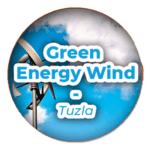 Green Energy Wind
Nešto više
Building innovative wind turbines for producing electrical energy for remote areas.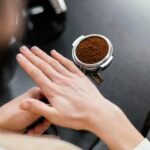 Green Hospitality
Smart Kolektiv
A team called Green Hospitality came up with the idea to devise a green and responsible standard that will become a practice in the hospitality industry. In order to promote and pilot this standard, they are developing an innovative concept - eco-friendly mobile stands for the street sale of hot drinks that will employ young people who have a hard time finding a job.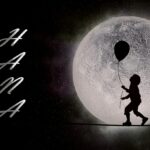 HANA
YUNUS SOCIAL BUSINESS BALKANS
With HANA (HELP and ADVICE for NEED of all AGES) is a psycho-social center aimed to become a beacon of hope to help children with special needs, parents and children's lives, but also any individual in need of psycho-social service. Our priority is especially the children with special needs to give them the right service and help their needs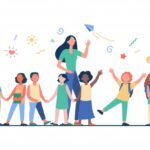 IQ
ARNO
"IQ" is an educational center for children and youth. We offer programs for talented pupils who want to develop their talent in a specific area. Moreover we provide short- term care for children in the educational center. Lastly, we have designated an educational free program for children from vulnerable categories.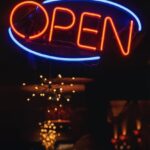 Izađi u bar
smart kolektiv
This team combines activism and an entrepreneurial spirit! The idea of this group from Novi Sad is to start a cafe that, in addition to an attractive location and a carefully selected range of drinks, would provide employment opportunities for transgender people as well as other LGBTQ+ people who have difficulties when finding a job due to discrimination.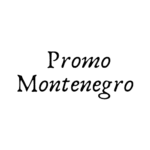 MONTENEGRO EXPLORE
Tehnopolis
We offer digital marketing services to innovative startups, creatives, and women entrepreneurs. Digital marketing is cheaper than traditional and often records better results, so it is ideal for startups and those who do not have a large marketing budget. Long-term, we are planning to organize online courses in this area, and to create a platform for finding online jobs.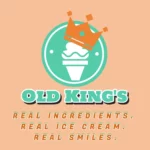 Old King's
Balkan Green Foundation
The love for ice cream is very high. That's why the Old King's team wants to produce soft ice cream with milk from the local farmers and to show people once again that there are things in our environment that are quality, tasty and healthy.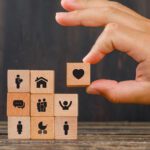 ONEPLACE
ARNO
Team composed of 6 dedicated young people came up with the idea of establishing an online-based resource idea. It will offer free legal, social and psychological services to all marginalized groups of society. Moreover, the platform will provide space for posting flexible and part-time job positions, but also the opportunity to apply for those positions.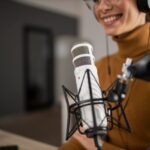 Pa, to sam  mog'o i ja
Smart Kolektiv
 How to bring contemporary art closer to a wider audience? How to remove the label of the incomprehensible and the elite from contemporary art? Five young art historians from Belgrade have decided to tackle this problem and launch a podcast that would primarily open new opportunities for young people to explore contemporary art in an accessible, understandable and fun way.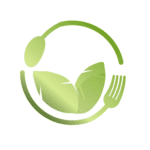 PREZLA
TEHNOPOLIS
Prezla connects all actors in the society in the mission of removing the market barriers that cause food waste and pollution. Prezla enables all restaurants (hotels, shops..) to sell the excess daily supply and nearly expired food at a good price. Jointly we can help solve this important social and environmental problem.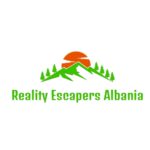 Reality Escapers Albania
YUNUS SOCIAL BUSINESS BALKANS
Reality Escapers aims to offer various outdoor tourism services to fill the gaps observed in the market especially as alternatives to vacation in Vlora. We plan to increase our staff and partners with young people from rural areas with economic difficulties, thus creating more employment and economic opportunity for these people.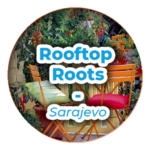 Rooftop Roots
ARNO
Urban gardening, which involves growing fruits, vegetables and/or herbs on the roofs and terraces of buildings.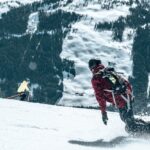 Ski Easy
Smart kolektiv
Ski Easy are young, ambitious and eager to make a change! This team that is united by love for skiing and winter sports, during RISE will work on the development of an application that aims to solve the problem of navigating and crowds on the ski slopes and to contribute to the pleasure and safety of both skiers and hikers during the summer months in the mountains.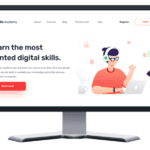 Skillz Academy
ARNO
Skillz Academy is an online educational platform for technical, digital and social skills that will help people upgrade their knowledge. Our model is as follows: when one person pays for a course, it allows someone else with less opportunities to use the platform for free.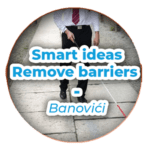 Smart ideas Remove Barriers
Nešto više
Designing hi tech aids for people with disabilities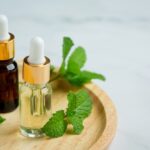 Smilje, magično  bilje
smart kolektiv
Did you know that immortelle oil has many healing properties? That it is used in phytotherapy and is also highly valued in the cosmetics industry? Smilje, magično bilje team plans to offer a quality, natural and socially responsible product to the domestic and foreign markets through the production of this oil. In addition, the mission of the girls who make up this team is to support and empower local population and small producers who will be included in their production chain.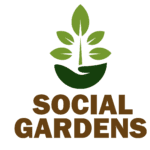 Social gardens
tehnopolis
The Botanical Garden is a way to preserve the autochthonous species of Montenegro and to nurture foreign varieties that will enrich the offer. This will be a place of learning, discovering, and connecting members of one community through activities of plant exchange, open classroom, community service. We will make a profit by selling ornamental, spicy, and medicinal plants.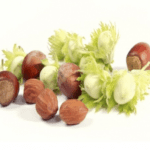 StarNuts Albania
YUNUS SOCIAL BUSINESS BALKANS
StarNuts project that aims to turn an entire village into a producer of local hazelnuts. We aim to promote the production processing and marketing of local organic hazelnuts and to show with the focus that young people but not only have the opportunity to establish their own businesses in Albania.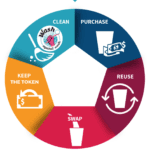 SWAP
ARNO
SWAP is a circular concept that uses reusable packaging for carrying food and beverages. The cycle begins with the purchase of food or beverage in reusable packaging, then the used packaging is replaced with a token that can be reused for taking clean reusable packaging. Reusable cups and food boxes from this cycle will be constantly washed and delivered to food businesses to keep the circular concept.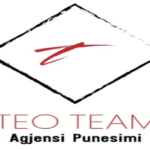 Teo Teams
YUNUS SOCIAL BUSINESS BALKANS
The idea of Teo Team was born out of the difficulties encountered in being employed during the period of higher studies. It consists of a private employment office and aims to create employment opportunities for 18-25 years old and creating equal and non-discriminatory employment opportunities for persons with different abilities.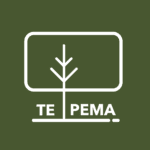 TePema
Balkan Green Foundation
TePema is a green & sustainable, design living space solutions company that operates in the Smart & Sustainable Cities Industry. TePema Facade 2.0 is the innovative version of the vertical greenery application, which insulates buildings thermally and saves electricity using 80% recycled materials.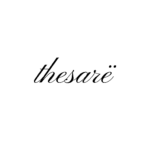 Thesarë
Balkan Green Foundation
Thesarë aims to become the foremost fashion brand in Kosovo by producing and selling handmade clothes & accessories made from people of the NEET community. They plan to organize training and workshops for people from the NEET community and create a platform where their products will be sold.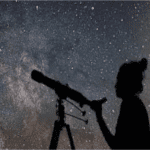 Travel with stars
YUNUS SOCIAL BUSINESS BALKANS
This initiative aims to promote astrotourism Albania as a mean to promote high mountains as tourism destinations and increase incomes of local communities in Shebenik - Jabllanica areas. By fostering tourism in these areas, they want to support the economic revitalization of local communities located around the camp sites.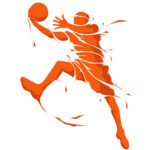 We Help
YUNUS SOCIAL BUSINESS BALKANS
We want to set up a Sports Academy for young people. The academy will start with the basketball and then over time we will include also other sports. The Academy will give priority to young people who do not have the financial means by making a minimum payment and for some special layers twice a week will be free. This will help young people get rid of vices.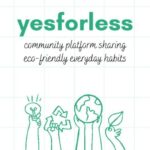 Yes for Less
ARNO
Yes for Less is a platform that helps people interested in living a more sustainable lifestyle to find all the useful information in one place. Here people will be able to share and exchange eco-friendly habits, tips and tricks, discover eco-shops and products, as well as find out about eco-related events and actions.
This project is supported by the Agence Française de Développement and Regional Youth Cooperation Office. However, the ideas and opinions presented in this document do not necessarily represent those of AFD and RYCO

This project is supported by the Agence Française de Développement and Regional Youth Cooperation Office. However, the ideas and opinions presented in this document do not necessarily represent those of AFD and RYCO

Subscribe to our Newsletter