RISE and make

innovations

sustainability

solidarity

cooperation

grow
The RISE (Regional Incubator for Social Entrepreneurs) project believes that youth of the Western Balkans are talented, full of innovative ideas and eager to achieve them. That's why we want to support social business ideas that will make the region a better place. 
RISE focuses on cooperation, ideas exchange, and peer learning. We believe that when you bring youth together, we can learn, grow, and make a change. 
Social entrepreneurship is a great tool to empower the change-makers and bring them to action. RISE creates a regional network of Risers, young social entrepreneurs, and supports them in making their ideas a reality.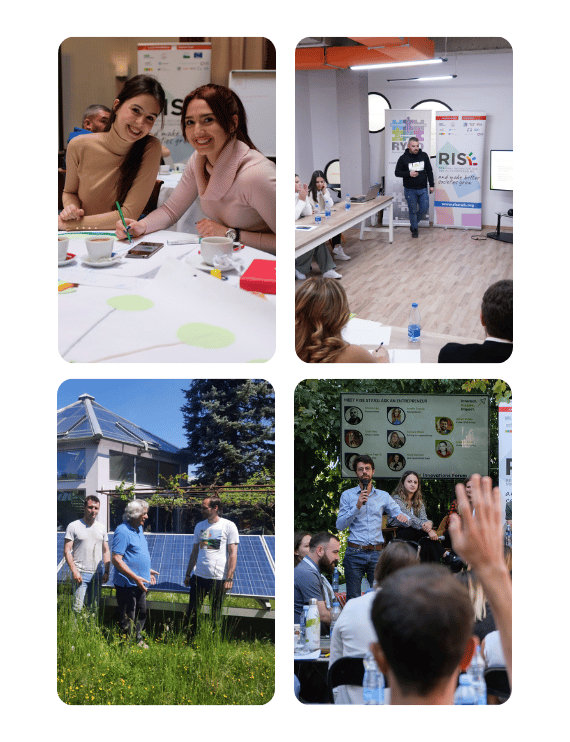 Local incubators implementing
Design thinking workshops and the RISE Journey for
Social ventures ideas including
incubated projects benefiting from regional mobility program.
Youth of the Western Balkans, willing to learn about social entrepreneurship by developing an idea into a sustainable social business, through a local ideation program and a regional mobility program.
They all have in common :
A high motivation in learning on social entrepreneurship
The ambition to develop a concrete project with social impact
The willingness to learn from other actors in the region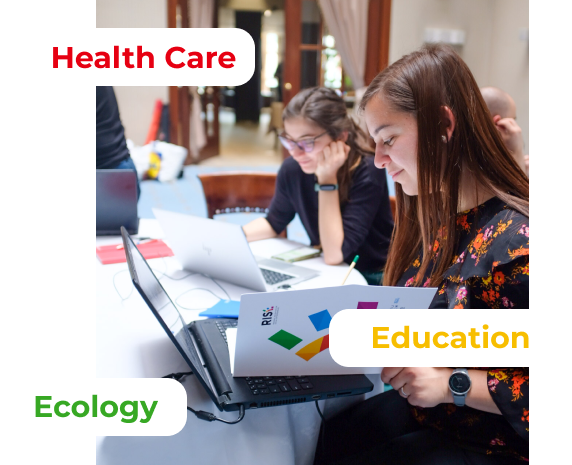 The RISE project is supported by the Agence Française de Développement (AFD), the European Union, the Regional Youth Cooperation Office (RYCO) and the Franco-German Youth Office (FGYO)