The RISE project helps young purpose-driven people. After a year of training and business development, the first cycle of the RISE journey has ended. Full of dynamism and talent, our first generation of entrepreneurs is currently launching their positive-impact projects all across the Balkans!
Follow us on social networks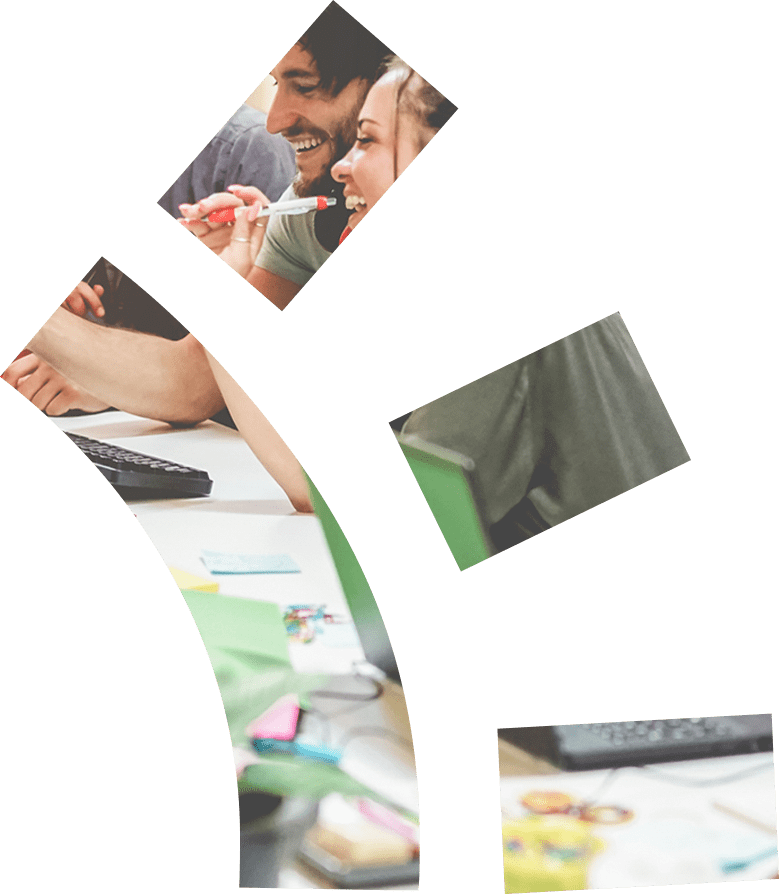 The RISE (Regional Incubator for Social Entrepreneurs) project believes that youth of the Western Balkans are talented, full of innovative ideas and eager to achieve them. That's why we want to support social business ideas that will make the region a better place. 
RISE focuses on cooperation, ideas exchange, and peer learning. We believe that when you bring youth together, we can learn, grow, and make a change. 
Social entrepreneurship is a great tool to empower the change-makers and bring them to action. RISE creates a regional network of Risers, young social entrepreneurs, and supports them in making their ideas a reality.
Let's work together
and make better societies grow!
RISE supports young change-makers in developing their impactful ideas into sustainable social businesses. Our tailor-made support program, RISE Journey, is being implemented by 6 Local incubators from different parts of Western Balkan region.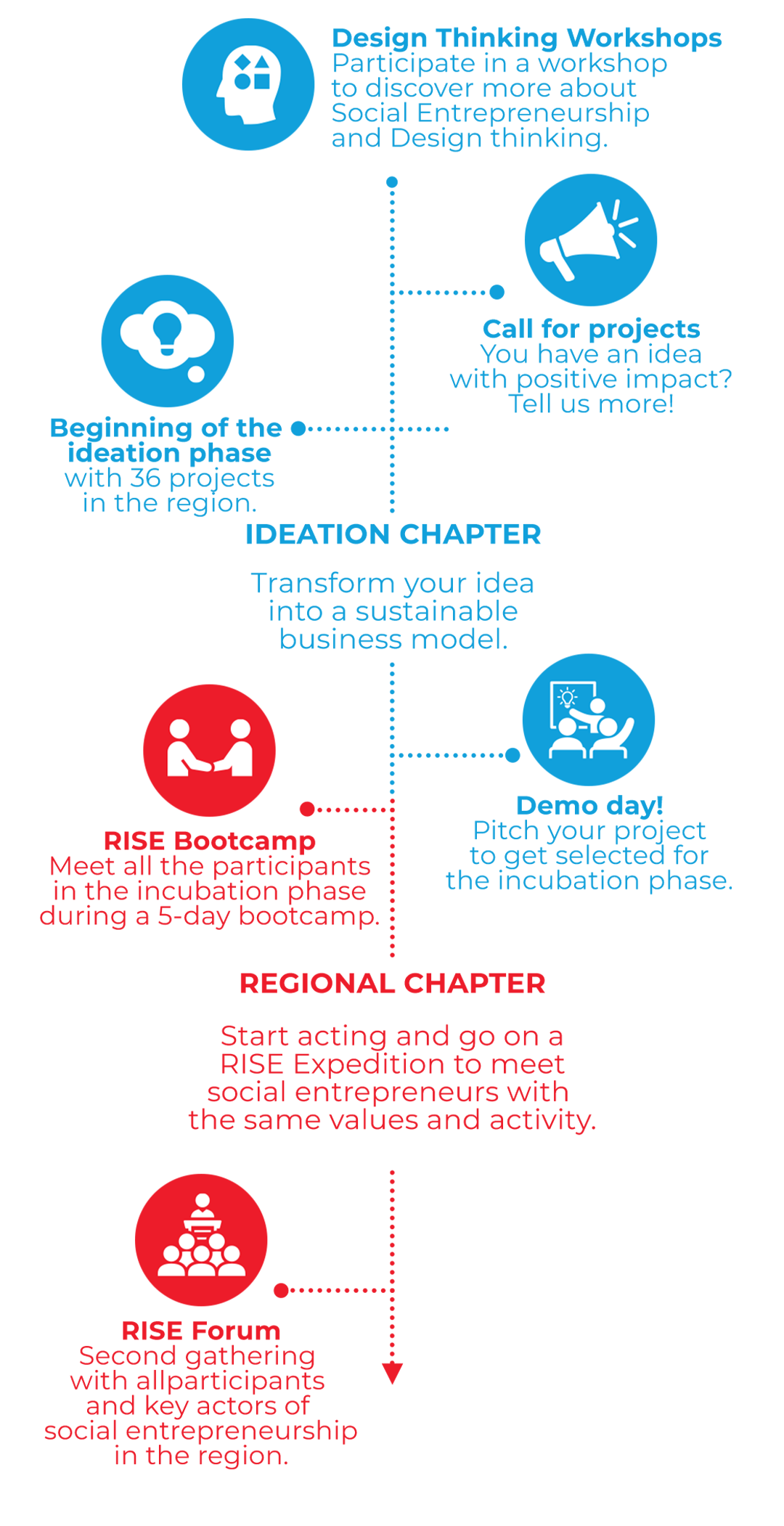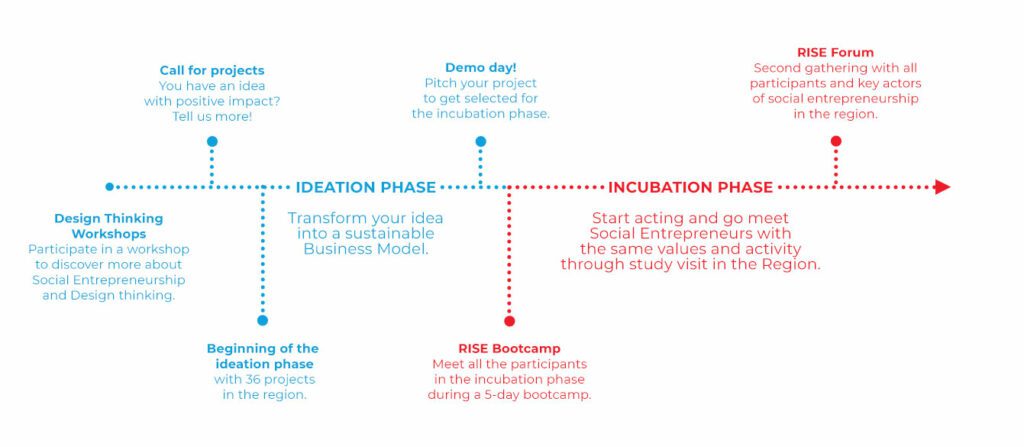 RISE activities are being implemented by six actors from the region – ARNO, Balkan Green Foundation, Nesto Vise, Smart Kolektiv, IEC Tehnopolis and Yunus Social Business.
Their experience, expertise and resources make the RISE project a unique hub for regional social entrepreneurship initiatives. Find out more by clicking on the map.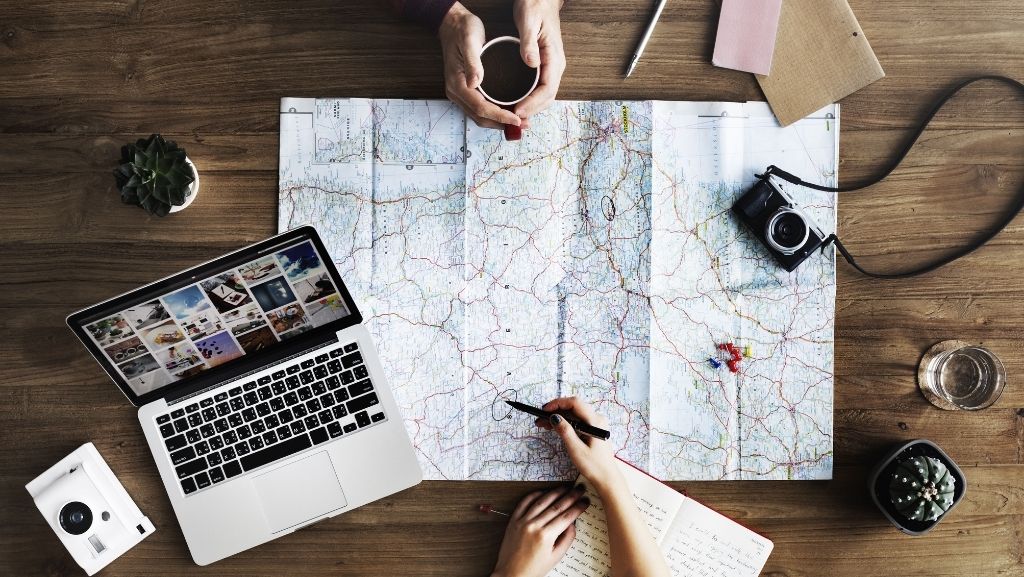 RISE Regional mobility program represents 12 study trips that RISE social entrepreneurs teams will undertake across the Western Balkans 6. During their trips, the supported entrepreneurs will connect with their peers and experienced businesses, …
Subscribe to our Newsletter