In the heart of Serbia, a remarkable social start-up called Women on the Way is not only creating unique fashion but also weaving together the hopes and stories of women refugees. This trailblazing initiative empowers resilient women and promotes interculturality. With the support of RISE and its renowned support program for social entrepreneurs, Women on the Way has been able to transform the lives of these women while making a significant impact on society.
Women on the Way was born out of a collaboration between Katarina Ejdus and Farimah, a group of talented women refugees who found solace in painting used clothes during their asylum-seeking process. Katarina, motivated by her research and interactions with these remarkable individuals, joined forces with Farimah, who led an informal group of women refugees. Together, they gave birth to the concept that would become Women on the Way.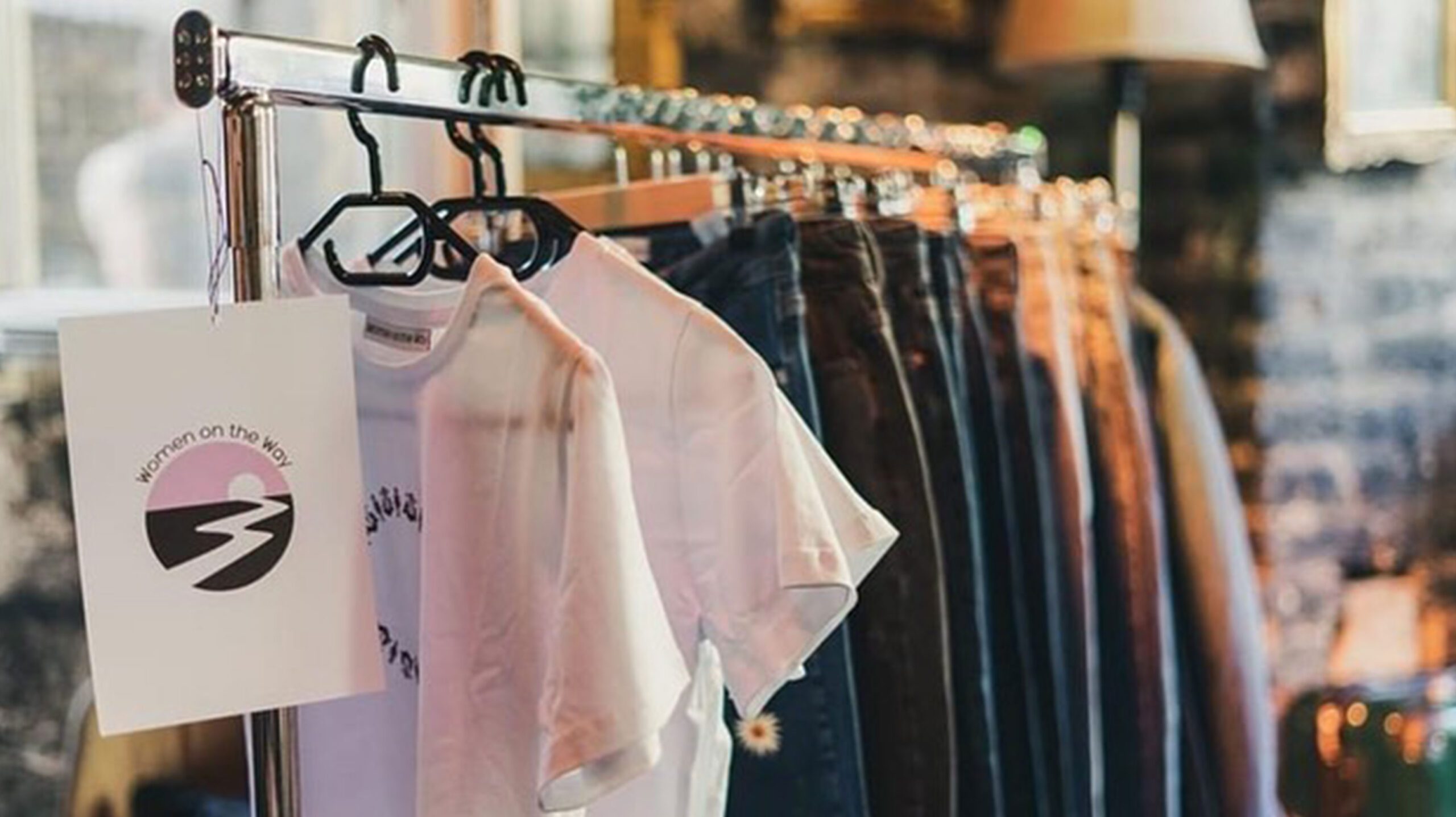 Combining social and environmental impact, the aim of Women on the Way
Recognizing the dire situation faced by women refugees seeking asylum in Serbia, Women on the Way partnered with the Belgrade Centre for Human Rights (BCHR). This collaboration connects Women on the Way with women refugees interested in sewing and employment, providing them with meaningful work and contributing to their economic and psychological well-being. Through its unique approach, Women on the Way encourages inclusion and combats social isolation. Today, clothing production is run by 10 Ukrainian refugees at the Vranje asylum centre, who receive 50% of the profits.
Women on the Way stands out as a fashion brand with a deep commitment to interculturality, inclusion, and environmental sustainability. Their creations, designed and made by women refugees, blend traditional motifs and patterns from various cultures, creating stunning and meaningful pieces. This intercultural bridge not only celebrates diversity but also showcases the beauty that arises from the intersection of cultures.
The fashion industry is known for its environmental impact, but Women on the Way is dedicated to making conscious choices in their materials and production processes. They predominantly use natural and recycled materials, reducing waste and supporting sustainable practices. Their groundbreaking collaboration with the Ženski Centre Užice, an NGO dedicated to textile recycling, further reinforces their commitment to a clean and healthy environment.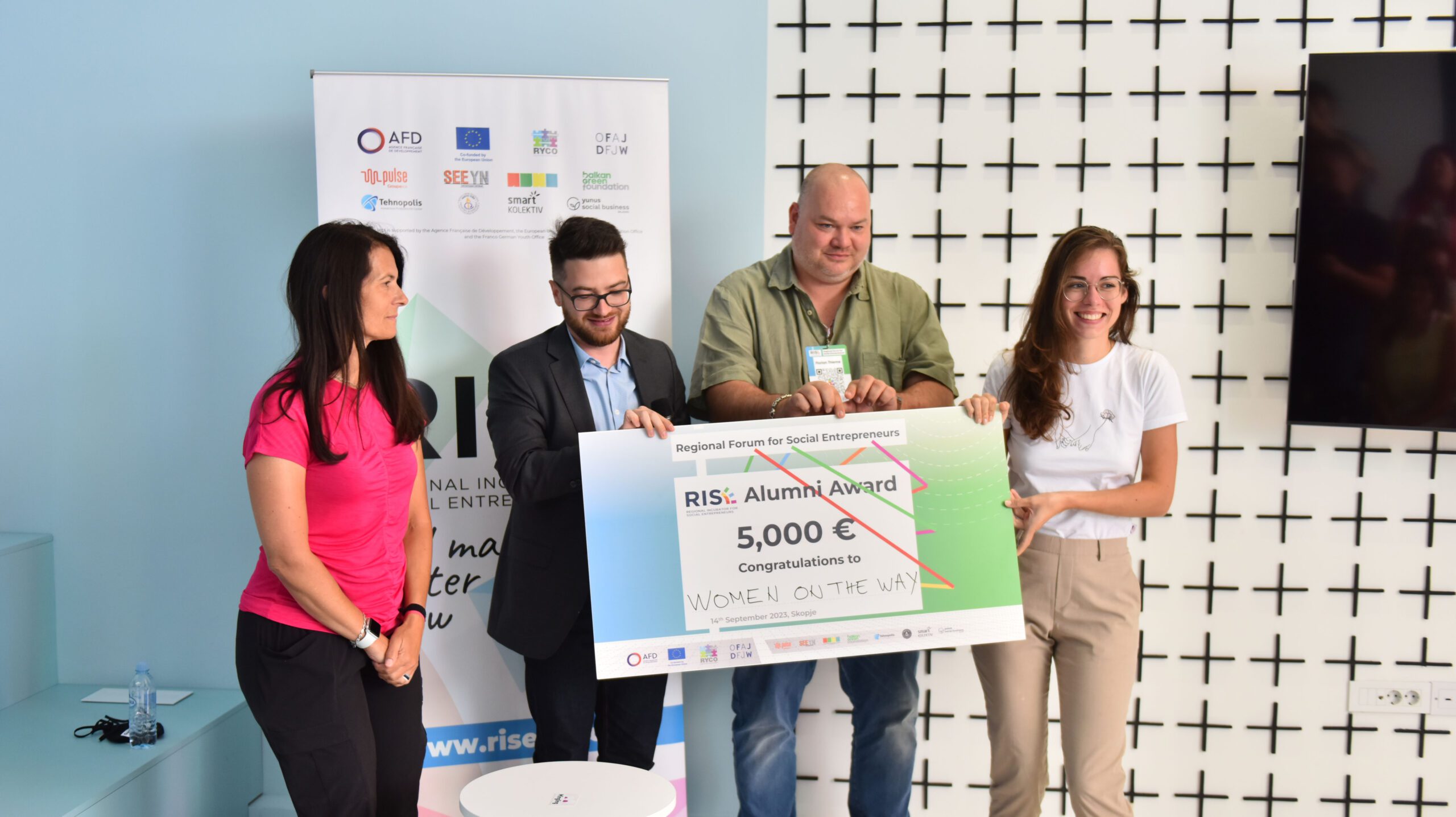 RISE Alumni Award, an inspiring drive for further development
Katarina's journey with Women on the Way received a significant boost when she became a participant in the RISE Journey. This support program for social entrepreneurs opened doors for Katarina to network with like-minded individuals, refine her business model, and receive valuable guidance from experienced professionals.
During the Regional Forum for social entrepreneurs held in Skopje from 12 to 14 September, the competition RISE Alumni Award allowed 6 social entrepreneurs who had been part of the RISE Journey to present their social business to a jury and potential partners. This first competition aims to stimulate the economic growth of these social enterprises. As Risers Alumni develop their businesses, they can create jobs, contribute to the local economy and strengthen their impact in their communities.
Through the RISE Alumni Award, Katarina had the opportunity to present Women on the Way. Her compelling presentation and her inspiring impact secured her the first-place prize, including financial support of €5,000. This support will further develop Women on the Way and its mission of empowering women refugees through fashion and interculturality.
I was so happy to participate in RISE Alumni Award, not just to pitch and showcase the work Women on the Way has done in the past two years but also to meet other Risers and have fun. The Prize will allow us to create new products for corporate events (B2B), stock up clothes  for winter and summer and employ women refugees. It will help us scale!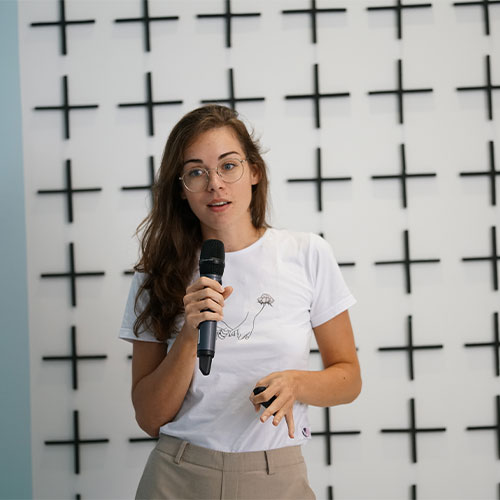 About the RISE project
Launched on 1 October 2019, RISE (Regional Incubator for Social Entrepreneurs), with its ten partners, supports young people's ventures in the Western Balkans that aims to have a positive social or environmental impact on their communities. The implementation of the project takes into account the specific needs of the region as well as its historical and political context. Thus, this project aims to foster reconciliation in the Western Balkans through the promotion and strengthening of social entrepreneurship.
This project is co-funded by the Agence Française de Développement, the European Union, Regional Youth Cooperation Office and the Franco-German Youth Office (OFAJ). RISE project is developed in partnership with the Regional Youth Cooperation Office (RYCO),Groupe SOS Pulse, South East European Youth Network (SEEYN), the Franco-German Youth Office (OFAJ), ARNO, Balkan Green Foundation, Nešto Više, Smart Kolektiv, IEC Tehnopolis and Yunus Social Business Balkans.